Aloe vera has been used for centuries for its healing and soothing properties. In recent years, it has become a staple ingredient in many skincare products, and for good reason.
From treating acne to reducing signs of aging, aloe vera gel is a versatile and effective solution for many skin concerns. In this blog, we'll explore the various benefits of aloe vera gel and how it can be incorporated into your daily skincare routine.
How Aloe Vera Helps with Acne
Various factors, including excess oil production and inflammation, can cause acne. Organic aloe vera gel effectively treats and prevents acne due to its anti-inflammatory and antibacterial properties.
By reducing inflammation and killing bacteria on the skin, aloe vera gel can help to prevent and heal acne breakouts. Additionally, using 100% organic aloe vera gel can provide extra benefits for acne-prone skin by avoiding potentially irritating or harmful additives that can aggravate acne.
Incorporating organic aloe vera gel into your skincare routine can be a great natural solution for acne-prone skin.
Aloe Vera for Hydration
Proper skin hydration is crucial for maintaining healthy and glowing skin. Aloe vera, a natural moisturizer, can keep your skin hydrated and supple. It's also effective in soothing dry and irritated skin due to its anti-inflammatory properties.
Aloe vera gel is a great addition to your skincare routine, especially if you have dry skin. It can be used as a standalone moisturizer or mixed with other ingredients to create a hydrating mask. Look for the best aloe vera gel products that are pure and organic for optimal benefits.
Aloe Vera for Anti-Aging
Aging is inevitable, but its effects on our skin can be minimized with proper care. Aloe vera has been known to have anti-aging properties, and it can help keep our skin looking youthful and radiant.
This is because it is rich in antioxidants that can help fight free radicals and reduce the appearance of fine lines and wrinkles. Allurials offers a natural aloe vera gel for the face that is perfect for incorporating into your anti-aging skincare routine.
Regular use lets you enjoy the many benefits of aloe vera, including smoother and firmer skin. Try Allurials aloe vera gel today and start your journey to youthful-looking skin!
Other Benefits of Aloe Vera for Skincare
Aloe vera has many benefits beyond acne, hydration, and anti-aging. This all-natural plant is also great for sunburn relief, reducing the appearance of scars, and reducing inflammation. All-natural aloe vera gel, such as Allurials' product, can be a great addition to your skincare routine to soothe and heal your skin in multiple ways.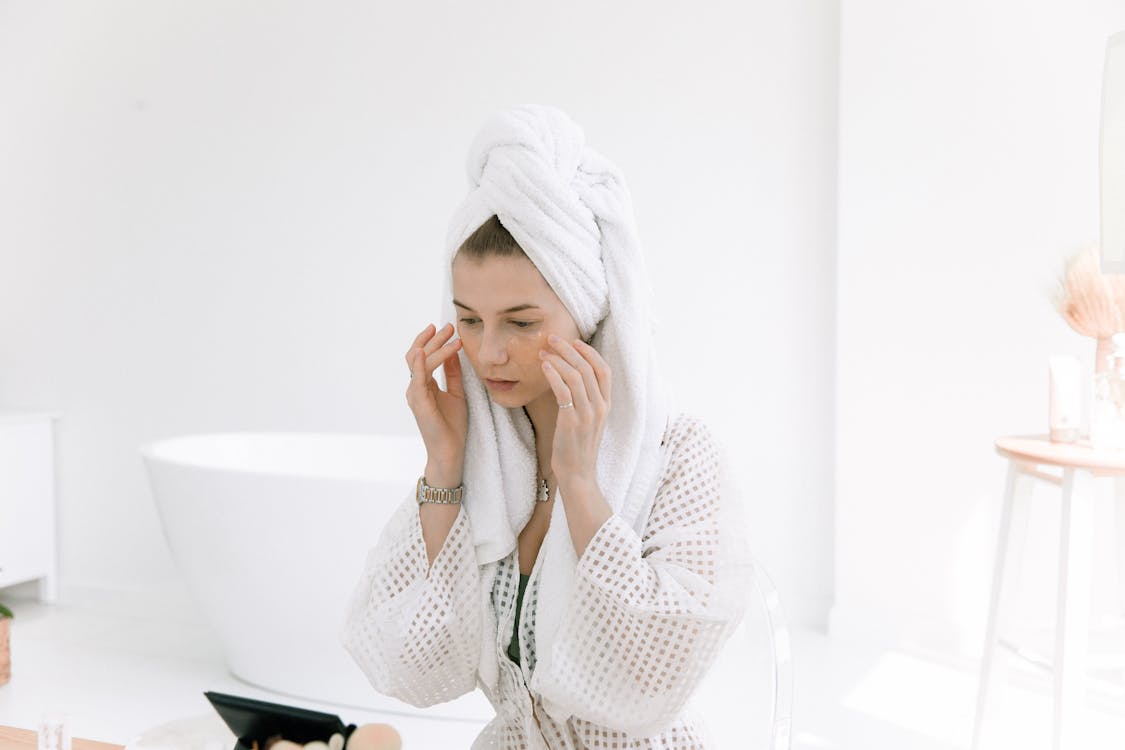 In conclusion, aloe vera is a versatile and natural ingredient with numerous benefits for all skin types. It can help with acne, hydration, anti-aging, sunburn relief, scar reduction, and reducing inflammation. For glowing and healthy skin, try Allurials' all-natural aloe vera gel. 
Our 100% organic formula is perfect for all your skincare needs. Don't wait any longer to experience the amazing benefits of aloe vera gel. Buy Allurials' aloe vera gel today and give your skin the love and care it deserves.